I have a blog tour set up. This means a lot of work prior to the tour. Filling in forms and answering questions. Some professionals have a 'Media Kit' and some have asked me for one. I made up my own. I've no idea if it's right. I added a jpg photo of the book cover and when requested a photo of me. I'm so vain, I hate seeing myself and avoid the mirror at all costs. The notion of having my photo uploaded fills me with dread. I also did a bio. An excerpt and answered specific questions. mybook.to/twentyone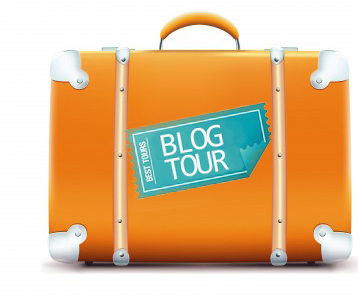 Anyway, the blog tour started prior to launch date. Shirley Goldberg and Avis Adams, both TWRP Authors have had me on their blog. They were so helpful.
Luckily I have a blast of blogs coming from all other directions that moves into July which is lovely, because it helps keep the momentum up.
Jennifer Wilk 11th May
Barbara Mountjoy 14th May
Karen Guzman 21st May
Darlene Fredette 22 May
Vicky Burkholder 26 May
Dan Rice 1 June
Joanne Guidicco 20th June.
All I did was put a request out there and these wonderful people, all from The Wild Rose Press, came back to me offering their services for free. They are like me, an author, sharing the love. I am so very grateful. Please check them out.
There were loads of congratulations and well wishes from so many people, some I know and other I don't, which is absolutely fab.
We went to my daughters to babysit, which is usual for a Monday, and coincided with book launch date. I could promote remotely, which was a relief I confess, as I am terribly shy about me being centre stage.
My family had plan afoot though, and took me out for lunch, which was so lovely. Shame I felt unwell throughout the day, but it gave me the much needed boost. I am so grateful.
I phoned the doctors since and have been prescribed some meds. So all good. mybook.to/twentyone
My daughter did a count down video for me 3, 2, 1 LAUNCH which I was able to post to tell the world what was happening. She really is a star and put her own business, I Love Surprises on hold, just for me. Now that's love.
She also made me a couple of other videos that help promote my book with excerpts. I like these very much. I find they have a dual purpose, they are eye-catching and gives the reader a taste of the story.
I've been tweeting like mad. Then discovered to my horror that I was being messaged that the book couldn't be delivered for 1 – 2 months! How bad is that. The upside is that anyone who -pre-ordered got theirs the day after launch day. I put a post out notifying prospective readers of the issue and asked they are patient.
What else can I do except smash the doors of the printers down. That really isn't a sensible idea, or helpful.
I've been trying to keep up with social media. It's really hard work, especially as I feel so very low in health at he moment. I'm sure these pills, when I get them, will sort me out!
I got a message from Terry Newman – an author that I've posted on my blog. She's received a message from BookBub in the form of an advert about my book. Amazing! Also went to Rock Choir last night and offered out some treats as a way of sharing my launch day. I was terrible. Seriously, asked by the Choir master to tell everyone about my book and I couldn't. Shyness got in the way. AGAIN! All I managed to fumble out was it's
'A Historical romance mystery suspense crime. 20th Century. What I should have said is about Kathleen, her story, given a taster, 'only a simple shoebox but full of secrets..' but no, not me, the idiot that I am, I didn't think on my feet.
It turns out that one of the Rock Choir women who had bought my debut, said she had a message from Amazon letting her know it was available, so that was lovely to hear. I also left a bunch of bookmarks out for the Rockies as they are known. They all went. Should have brought along more, but felt guilty thinking it was all about me. I suppose at that moment it was!
NOTE TO SELF:
Must get over myself. Do a hundred lines with the same mantra: MUST GET OVER MYSELF! GO AMERICAN. GO BIG. BE AWESOME. GO GET 'EM.
Thank you for reading, thank you for sharing, thank you for being wonderful. mybook.to/twentyone